Fighting against counterfeit : this is our promise to you.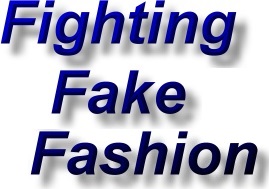 All items are authenticated and quality checked by our team of experts when sold.
As most women wear only 5-10 percent of what's in their closets, they are looking for ways to turn unused luxury accessories into cash—either as a way of economizing, or as a way of financing the purchase of more luxury goods.
In mygoodcloset we offer the way to monetize what has traditionally been a static asset .
You can sell the luxury goods you don't need any more or buy preowned luxury goods for 70%-80% off the retail price.
Or put another way, we give you the tools to sell last year bags so you can afford to buy this year's collection or to use our luxury resale market to get the luxury goods you dream without spending full price.
And of course we have you covered .
This is our promise to you: All items are authenticated and quality checked by our team of experts when sold.
Mygoodcloset requires all sellers to ship their items to its headquarters first where we have all the items authenticated. The more interesting is that we have also partners who do the authenticating in rare and vintage goods : owners and employees of luxury-brand boutiques, designers and art experts.
Our preowned luxury fashion and art market place is fighting against counterfeits. Counterfeiting is a real scourge on today's society. It can fool consumers and threaten their health and safety, especially when counterfeit products do not respect applicable standards or contain toxic substances. By encouraging an underground economy, it constitutes unfair competition for companies and destroys jobs.
Our team of experts is dedicated to identifying counterfeits and maintaining high quality standards. Once we receive an item, it is inspected to ensure it's brand, colour and size match the description given by the seller. If discrepancies are found, we cancel the order and the buyer receives a full refund. In adition :If the buyer is concerned about an item he bought,he can always send it our way to be inspected for free, within 14 days of delivery. If it is not a real deal the buyer is given a full refund.
Consumer wariness perhaps remains when a huge impersonal on line market place , with million transacions every day . is used .
That anxiety is disappeared using mygoodcloset to refresh your closet , where real people are available anytime to answer any question or solve any problem.