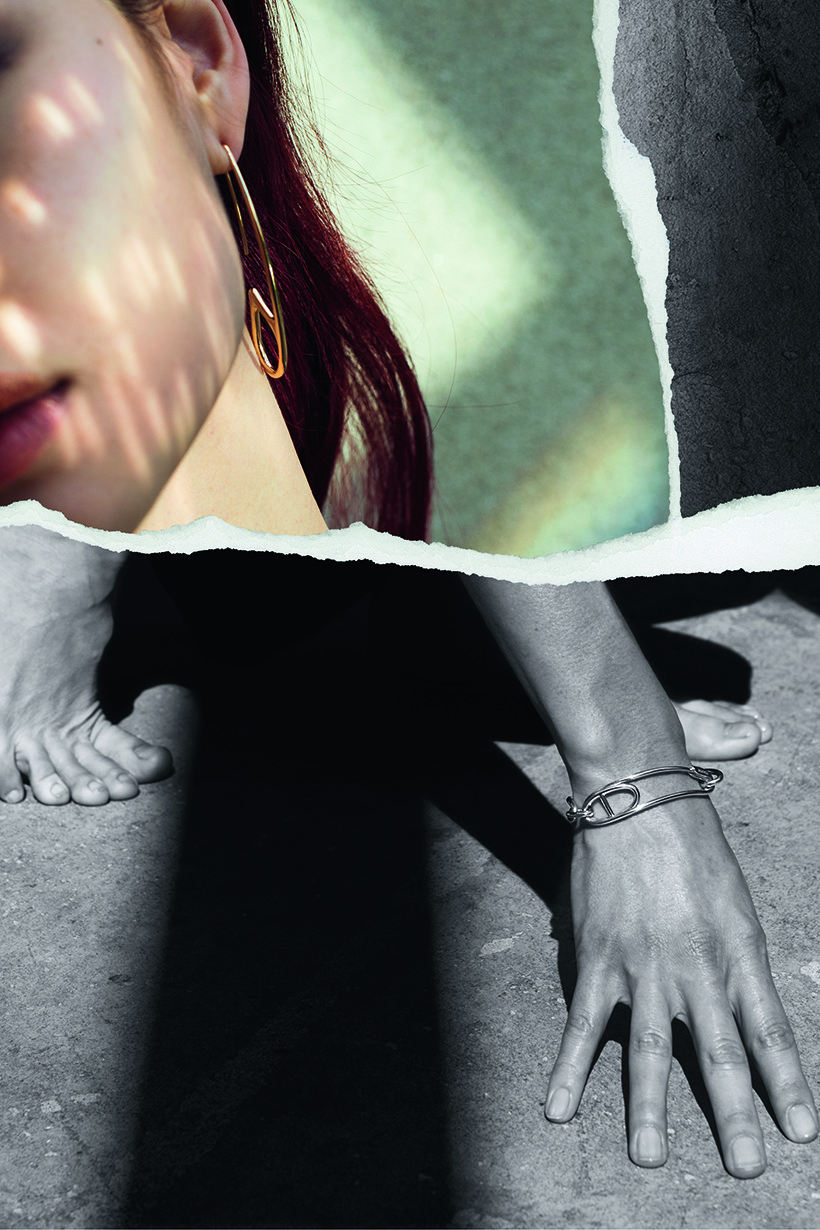 Who could possibly think of the utmost sophisticated fashion house of Hermes and associate it with the punk movement?
Well, once again the creative director of Hermes Jewelry Pierre Hardy has found a way to dazzle us. His inspiration came from the punk movement and the result is the simple yet beautiful collection Chaîne d'ancre.
The iconic and humble punk pin has been re-invented in gold (rose, white and yellow) silver and diamonds – making it the most sought after piece of accessory in the fashion world.
To celebrate the new collection, Hermès is holding an exhibition of the Chaîne d'ancre Punk collection at it rue du Faubourg Saint-Honoré store in Paris that will run till 29 July 2017.
Enjoy the video made for the Hermes Chaîne d'ancre