1. Much more Affordable
When you shop at preowned fashion market places your money stretches much farther. On average, used fashion is generally up to 70% to 80% cheaper – allowing you to save money for other important deals.
2. It's Green! Inspire to Recycle!
Buying used goods cuts down on manufacturing demands and keeps more items out of the landfill ! Because a large amount of man-made goods are routinely thrown away, re-using gives a longer life to common household items, saving the Earth in effect. The act of recycling not only enables us to feel good about our actions but, again, supports the green living movement.
3. Brand Names
If you're an individual who worships the tag, you're likely to find many recycled, brand-name fashion available. It's a great way to suit your stylish needs while saving a bundle and helping the environment.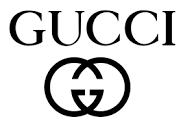 4.Luxury quality for less
These days clothing is cheaper to make but not always cheaper to own, and it is only by wearing vintage or just pre owned,that a person has the chance to experience true luxury construction (think, Chanel) at a less-than-luxury price. There is nothing as flattering as an artfully crafted garment.
5. Pre owned but not "old fashion"
Many of those clothes, shoes and accessories are items that were on-trend as recently as last season!
6. New Merchandise Arrives all the time
Preowned fashion marketplaces receive new items all the time, so the hunt for that unique item is always new and fresh. If they don't have what you're looking for, chances are in a few days it might be present.
Because shopping is such an essential part of our consumer-driven economy, indulging in second-hand stores and opportunities is a way to beneficially promote the economy, save the environment, and still satisfy your craving for unique clothes and items.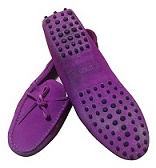 CHANEL multicolor scarf CHANEL J2 WHITE CERAMIC WRIST WATCH Tod's loafers