Cristobal Balenciaga: The "mysterious" master of black.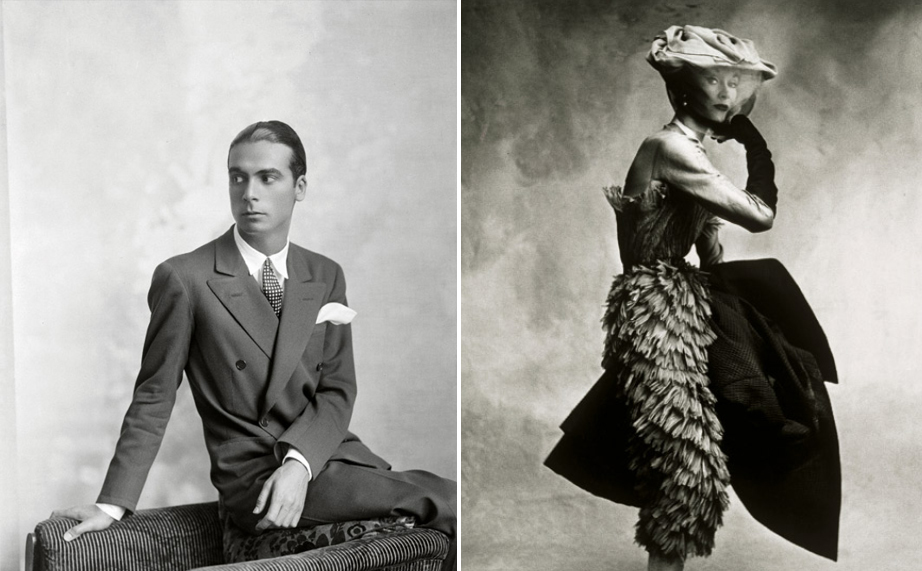 Balenciaga was born in the Spanish Basque country on 1895 to a fisherman father and a seamstress mother.
He opened his first house in San Sebastian in the Basque country under the name of C. Balenciaga in 1917 before creating his house of couture there in 1924, called Cristobal Balenciaga.
He opened his couture house in Paris on the Avenue George V in 1937, closing it in 1968 before withdrawing to Spain where he died in 1972.
He has been referred to as the fashion designer's fashion designer, the alchemist of couture and is regarded as the designer who gave new meaning to the color black..
The master drew his inspiration from the Spanish folklore and the traditions of his childhood. His work was almost of severe monastic inspiration which made Dior say of him "clothing is his religion"
Black was more than a simple color for Balenciaga. It was a vibrant material sometimes opaque, sometimes transparent, matt or shiny, with the garments being turned into a game of light and shadow.
The effect emerged from the sumptuousness of the fabrics he would choose and the apparent simplicity of the cuts. Lace, embroidery, velvet and he would create a skirt, a bolero, a mantilla, or a cape. Daywear like jackets and suits along with gowns lined with silk taffeta and adorned with satin bows, jet black beads or spangles.
Having trained as a tailor at Casa Gomez, he was also a master cutter. Coco Chanel would say of Balenciaga "He alone is capable of cutting fabric, of putting it together, of sewing it with his own hand. The others are just drawers!"


Don't miss this beautiful Balenciaga Black leather notes book
BALENCIAGA BLACK LEATHER NOTES BOOK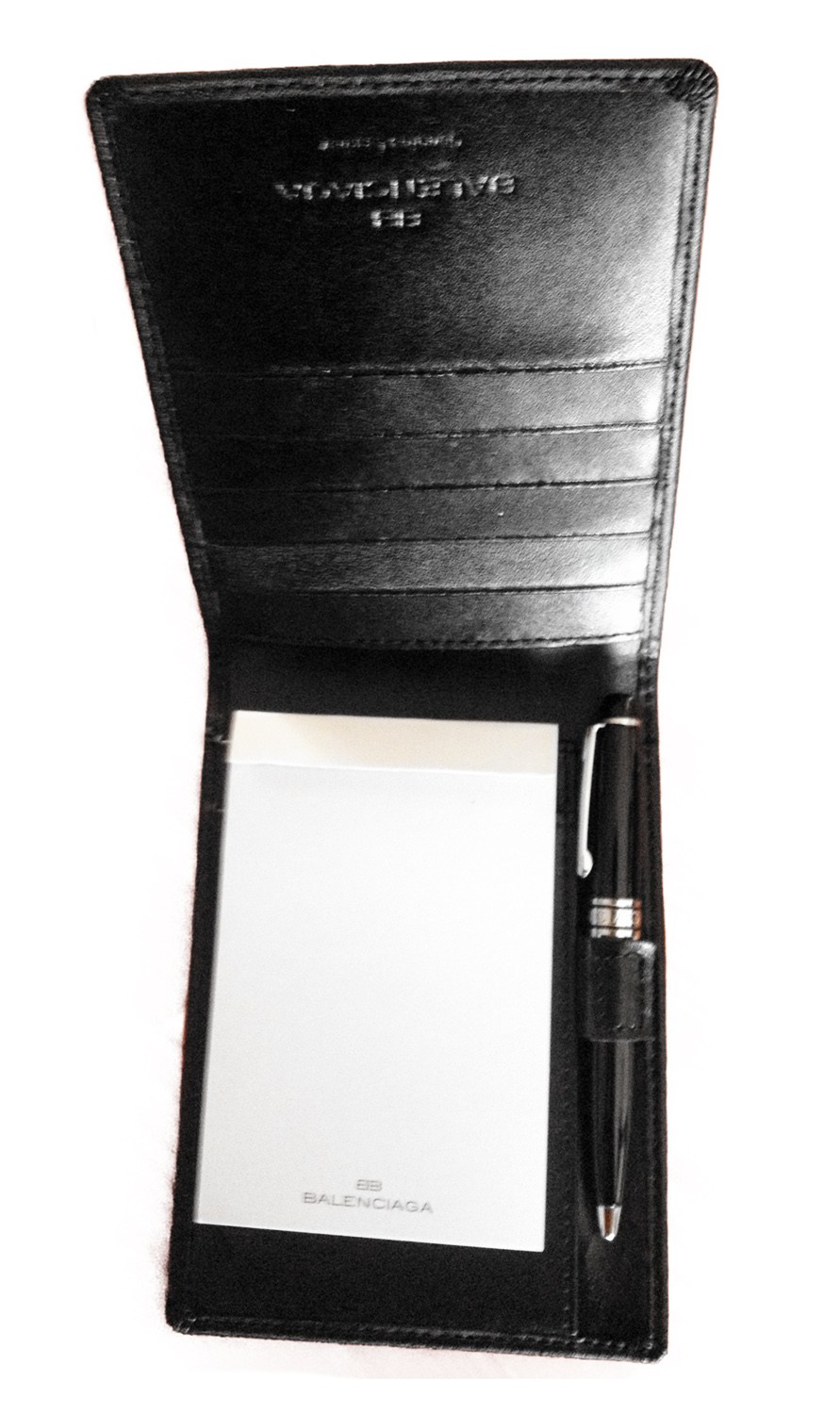 and of course....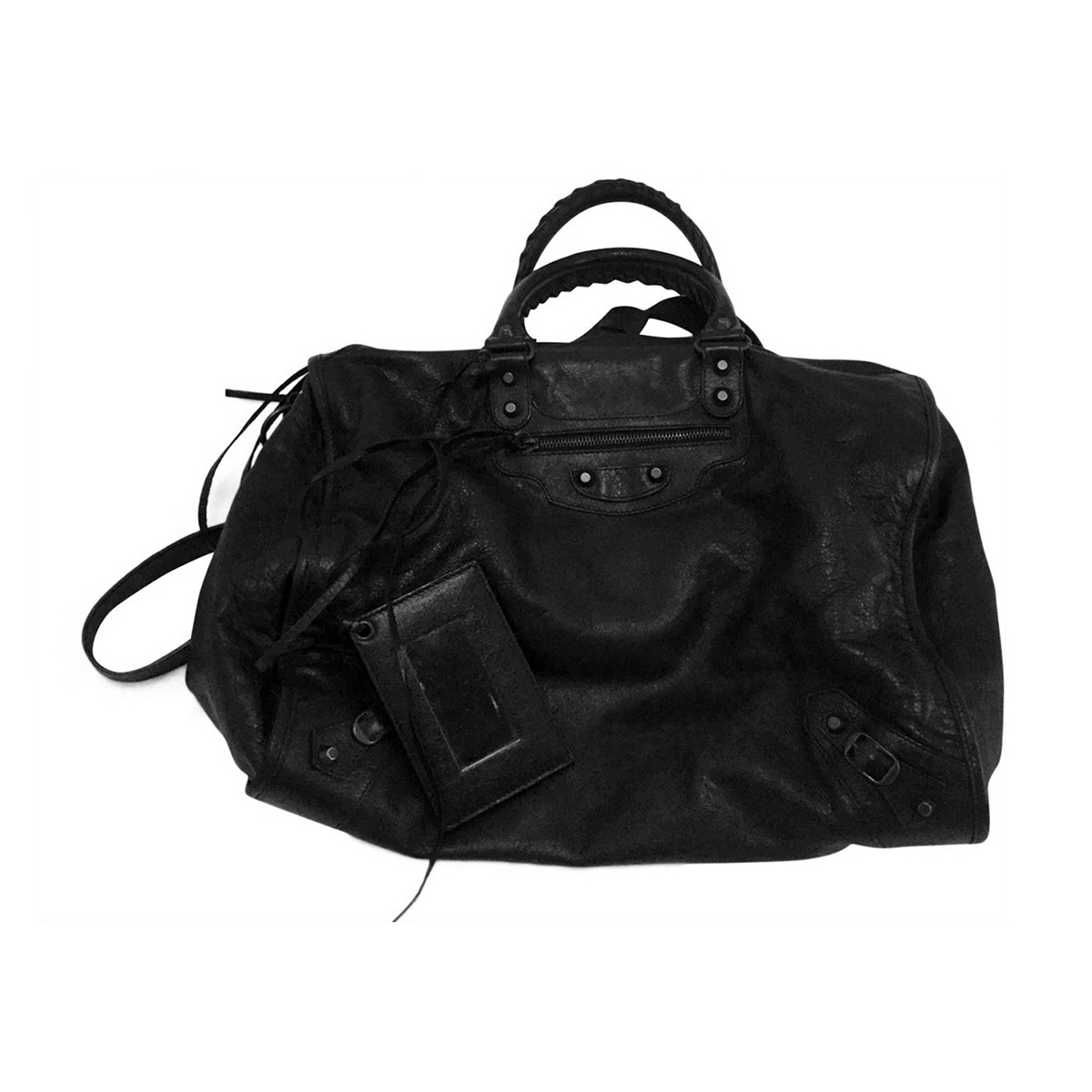 BALENCIAGA 48h black crossbody bag
Original: 1850€
€800.00