Another version of second hand ! Used Lego ! "Play Well Africa "
Play Well "Lego" is derived from the Danish phrase leg godt, which means "play well!
Why let Lego collect dust in your attic when it can help others play well?
Children learn through play. Opportunities to develop creativity and ingenuity at an early age are crucial for intellectual development. Building toys like Lego are a great way to foster the critical thinking skills that Africa's next generation needs. Unfortunately, many African children don't have any toys at all and lack the learning tools they need to reach their potential. Meanwhile, homes across North America are cluttered with stuff.
Lego bricks are hard to get rid of. They can't be recycled. Thrift stores often send them to landfills unless they are in complete sets. We seek out used Lego bricks and partner with trusted organizations to hand deliver them to educational environments in Uganda, Kenya, and Botswana. There, the Lego bricks sharpen the minds of students through creative play. Meet the 9-year-old who created Play Well Africa.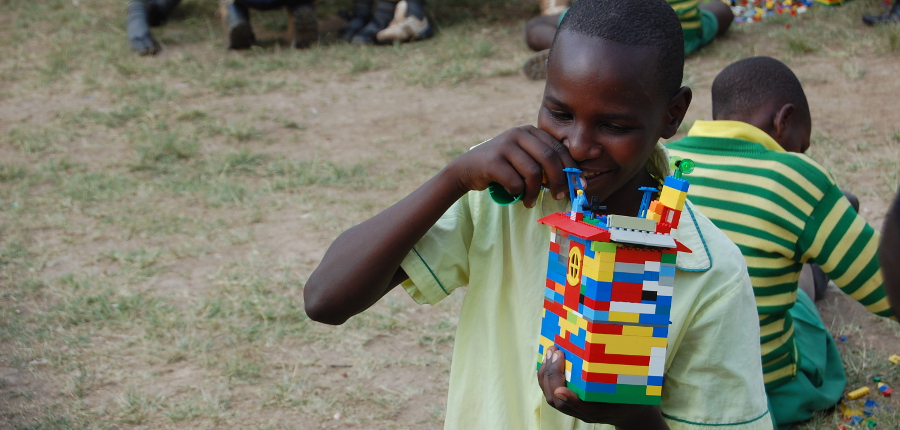 The Story - part 1
Play Well Africa's mission to turn clutter in the developed world into an educational opportunity in Africa began in a southern California Lego Store..
Micah Slentz, then 6 years old, begged his dad to buy him an elaborate new Lego set. His dad told him he had plenty of Lego already, and tried to explain that many kids around the world in places like Africa don't have any Lego at all.
The next time he was at the mall with his father, Micah remembered the conversation and suggested they buy a Lego set and send it to a kid in Africa. At first, the idea seemed kind, but naive. But Micah wouldn't let it go. He kept pestering his father to help him send Lego to Africa. Finally, Micah's dad started to think, "Why not?" and Play Well Africa was born.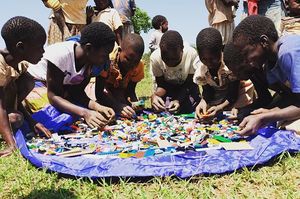 If you like what you read , find out more here : http://www.playwellafrica.org/
The content is a re post of the official page, which we found thanks to Leslie Christen Editorial Stylist .