SPRING TRENDS
We love new beginnings. It feels like anything is possible, you know? I thought it would be fun to talk about the 2016 fashion trends we can look forward to. I know, it is still cold, but sneakers are the trends you can start wearing now, and I thought it would be fun to look ahead.
FASHION SNEAKERS
Sneakers have taken centre stage in almost all street-style photo shoots.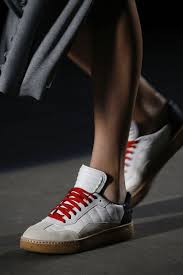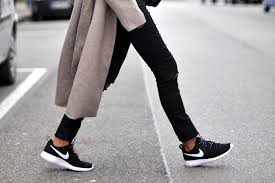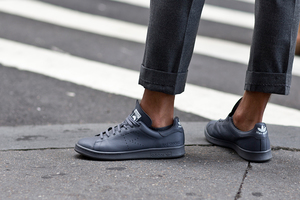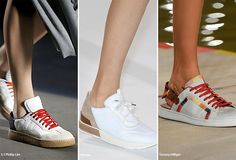 Casual Sneakers Possibly the most common look on the runway for the spring and summer is the pair of laced up sneakers that are casual but can certainly be dressed up. Red lacing and a black heel area can be seen at Alexander Wang, giving it an even more casual look. Sneakers are staying strong it seems and we can find slingback styles at Tommy Hilfiger, bootie styles coming in at Ralph Lauren, and slides picking up steam at Calvin Klein, looking so very delicious among the rest.
NIKE limited edition silver leather sneakers NIKE .Lunair Sky Hi sneakers DKNY white leather sneakers.