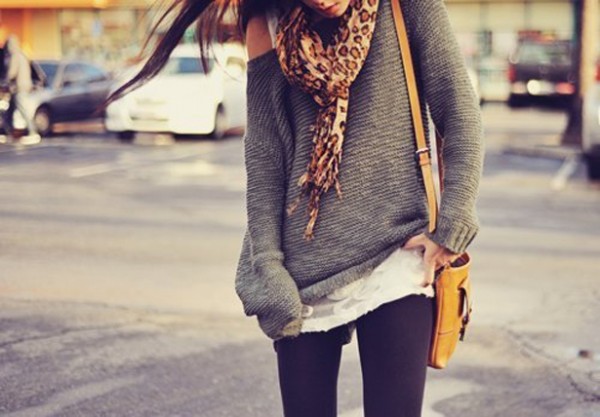 Sometimes I feel like I'm the only person in the world that loves winter more than summer. It could be that I was born right in the heart of it, on January 27th and as a true Aquarius I need to be different, than everybody else.
On the other hand think about it: Cozy nights by the fireplace. A warm cup of cocoa. A period gothic novel (preferably written by Victoria Holt) that you read while its pouring down with rain. And most of all the accessories!
Ah, the beautiful warm scarves around my neck, the leather gloves, the hats and the boots are some of my most favorite fashion items and obviously I cannot flaunt them, during the warm summer months.
During the cold winter months, I wear my favorite accessories every single day and they give this extra "character" to my outfit. And the more imagination I put in combining them the better. The right accessory can be worn even instead of a piece of jewelry and transform my appearance.
The same goes for any woman. Just make sure that when you decide to accessorize you follow these simple tips:
• If you decide to wear them all together (scarve, gloves, hat) make sure that only one of them has a print and the rest are monochromatic.
• Combine colors of the same palette
• If you can't match your favorite animal print scarf just wear it on its own.
• For a more avant garde approach combine 1 or 2 colors but never more than 3!
-And remember: the right accessory will add personality even in the most drab outfit- you know what I mean- the ones you have to wear at the office.