This is a story about a friend of mine , a shoe addict , and how MyGoodCloset is the story happy end.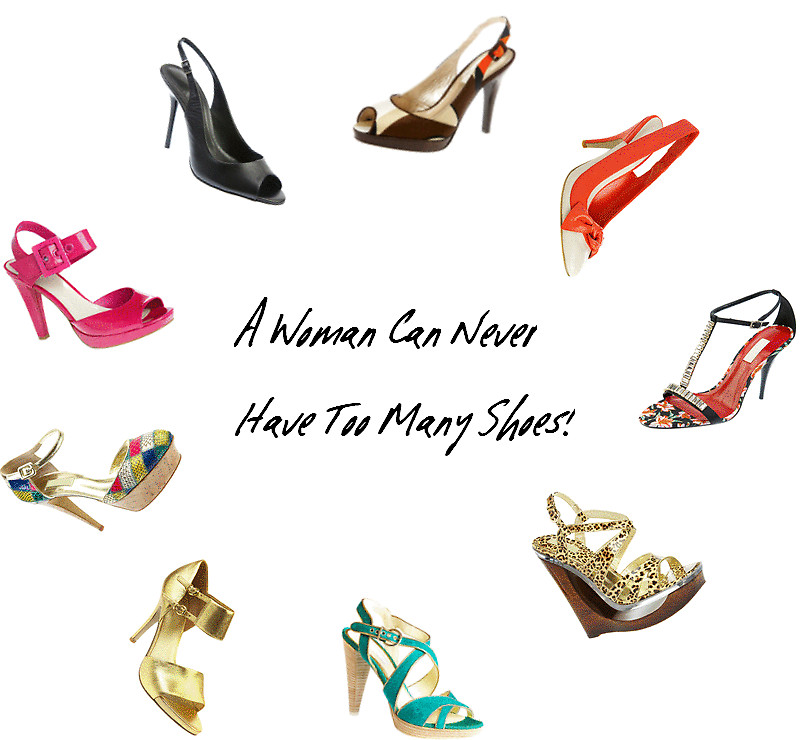 She has got 108 pairs of shoes and she hasn't worn half of them!
"Do you have any idea how many pairs of shoes you have?" asked her husband Tom bellowed from deep inside their wardrobe.
"Hmm... a few,"she winced. "I've ­counted 68 pairs," came the reply. "Who needs 68 pairs of shoes? That's ridiculous."
Only partially rumbled, she breathed a sign of relief. He hadn't noticed the 40 other pairs stashed in boxes.
This scenario played out two years ago .
Of course, she has got rid of a few since then. But she has also bought some more.
Shoes, lovely women shoes.
She love heels, ­wedges, ballerina pumps, flats, flip-flops, knee boots, ankle boots.
All women we do. Men , teens , children also are very interested in shoes fashion .
According the newest surveys the findings are spot on.Despite having many, the average woman wears just five or six (in common cases black heels, wedge sandals, ballerina flats, black or brown boots and flip-flops ).
Stylist Wendy Mak says we can get by with just six staple styles : a classic black heel, a nude wedge, a strappy heel, a ballet flats , a dressy thong and a knee high boot.
Nine in 10 admit to having at least one pair they've never taken out of the wardrobe . More than half have bought footwear that doesn't match with their outfits.
For me, the author, it's the super expensive Valentino espadrilles , espadrilles yes, but unfortunately I cannot wear espadrilles. It's not my style at all!
And apparently, the average woman spends 600 euros on her shoe collection every year.
Of course, nobody can wear 108 pairs of shoes , these are the pairs my friend has in her wardrobe. I am sure that she wouldn't want to have some of them any more.
Why then, you might ask, doesn't she get rid of them? But how ? They're Prada , Yves Saint Lauren, Tod's ,Stella Mc Cartney, Fendi , Miu Miu, Celine, Ferragamo. You can't throw Prada away!
Some pairs literally make us weep. Not because of a beautiful memory they evoke, but because they hurt so much!
She was never one of those nutty parents who adorned her children in designer wear, but she wanted them to have pretty, unusual, and more importantly, really well-fitting shoes. And it seems she has tainted them with her addiction. Sixteen-year-old Jim saves in earnest to buy the new Nike model , some times pre-ordered.
The wardrobe floor is overflowing, the boxes nearly toppling. Even the drawers have been stuffed with shoes. There is no reason to make an apology. A beautiful pair of shoes can transform the dullest dress, well-turned heels make your legs appear slimmer and longer and certain colors make you look more tanned.
But now it's time to put away all but 108 pairs before her husband gets home!
It's time to sell , swap. recycle her shoes , her husband and children shoes .
It's time , all of us , to find out the way to have a profit of all these shoes we cannot throw away or donate.
Learn how to sell your shoes and all the treasures in your wardrobe that you don't wear any more on MyGoodCloset.