As women, we get advertised to a lot, our bodies change, our tastes change...and that necessitates a pretty hefty investment if we want to update our wardrobe. It idoesn't seem fair.
We should have access to the things that make us look and feel great without getting into debt.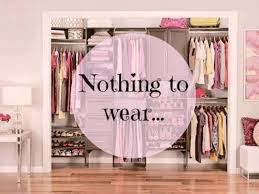 In MyGoodCloset we started with the vision of helping women refresh their wardrobes through a community of like-minded fashionistas.
You stand in front of these overflowing closets and say "I have nothing to wear."
All of that "nothing" amounts to a lot of money in unworn clothes and accessories.
What if we could just turn to each other and say, 'Hello, do you have something I would want, because I've got something you would want.'
And it really lowers the barrier to entry for everyone.
According our research, the average woman buys 5000 euros in clothing, accessories, and shoes annually, but only wears about 20 percent of it, effectively leaving nearly five grand sitting in her closet gathering dust because they have never imagined that there is another way to turn their closet into cash.
For the average woman is very important of being able to build a great wardrobe on a tight budget.
This is exactly what MyGoodCloset does for its customers.
MyGoodCloset is an online marketplace where women can sell and buy preowned clothing , bags ,shoes , accessories , their kid's fashion too, design objects and pieces of art .
Men also can sell and buy preowned luxury fahion.
MGC has greatly simplified the selling process. Snap a few photos on your smartphone, add a description and price, and we say you'll have your listing up within 60 seconds.
The marketplace takes a 20% commission, a very low quota for european on line marketplaces and only after the item sells.
We re-sell closet stuff and higher-end fashions--designer bags from Louis Vuitton, Chanel, Hermes and Celine , shoes by Tory Burch and MiuMiu , clothing by D&G and Prada.
Women who are really serious about re-selling old fashions can make really good money via MGC.
Find out more about how to sell , how to buy and how it works using our online marketplace.