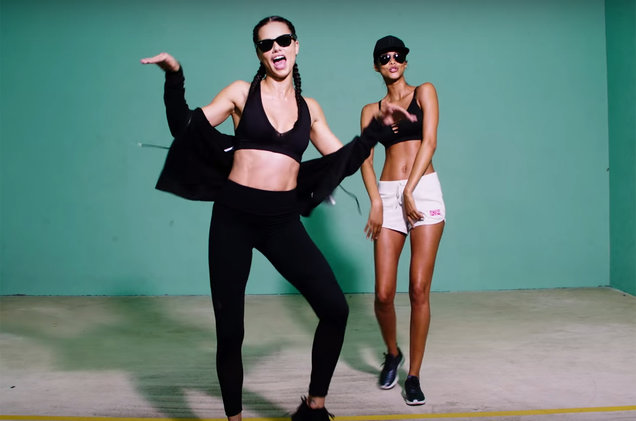 Who doesn't love Bruno Mars? I know I do!
The boy wonder that first appeared in the 1990's movie "Honeymoon in Vegas" staring Sara Jessica Parker and Nicholas Cage doing the impersonation of a mini Elvis Presley- is loved by everyone and especially so, by the out of this world Victoria Secret Models.
His latest single "24K Magic" became the background music to a brand-new Victoria's Secret promo with some of our favorite supermodels. The girls went from strutting the runway to dancing and lip syncing to Bruno's new and sexy song- made more so sexy with the appearance of the angels and now every time we will listen to it- we will have to think about them!
Festive season is coming soon, so what better but to dance along with angels on a 24K Magic!
If you didn't realize it yet, let me tell you that in one sentence you get 24K Gold, angels and magic. It's almost all, about Christmas, right?
Right.
Check it out!
https://www.youtube.com/watch?v=fLXf-WmyvFk