If you're looking to make a difference, there a variety of ways you can use your power, vote with your money, and make your voice heard. Because our society is driven around consumerism, one of the best ways to benefit your own budget, save the environment, and satisfy your shopping craving for unique goods is to shop second-hand.
Although innovative green living products and new organic options continue to be introduced with great reception, there are still ways one can beneficially impact the world – by recycling, re-using, and appreciating – at little to no cost.
Things You Should Always Buy Used Secondhand
1. Preowned luxury branded clothes & accessories:
If you have a thing for quality designer clothes and accessories but you can't really afford to buy them new, luckily, there is a resale marketplace, mygoodcloset.com, where you can find almost-new women and men designer clothing and accessories for less 60% half of what they cost on the original rack.

2.Used brandnamed baby & kids clothes.
Every new parent wants to dress their kids in the very best, but kids – particularly infants – grow out of their clothes at a frightening speed. In fact, most parents end up with baby clothes that their kids never even get to wear. That means you can find luxury quality, hardly-worn used clothes for your kids for about a quarter of the cost of new ones. Shop in mygoodcloset.com the kids collection and you'll save hundreds every year on the costs of having a baby.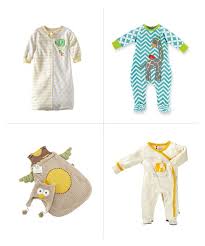 3.Preowned designer label decorative & lifestyle.
Used doesn't mean ugly or worn out. With how often – and how suddenly – people move or just change their minds after a purchase or have their closet crushed with gifts in their original package, you can save thousands and get great finds: barely-used items at great savings. Find out our preowned, in new or like new condition, decorative and Lifestyle collection.
To find out more about big deals in preowned luxury collections visit our second hand online store .