What to buy now !
Even if you don't agree with needing these basics , we doubt most women would say no to owning a classic black blazer or ankle-grazing pants . But it is summer sale period too. There are some summer essentials that will be the foundation of your wardrobe for this but next summer too. In other words, once you tailor this list to your own needs, getting dressed in the morning should be all the easier. You will enjoy the rest of summer but you will also be ready for autumn !
BATEAU SHIRT
There's a reason why this classic striped shirt has been worn by every intellectual, actor, and artist of the 20thcentury. This nautical-inspired top will become a mainstay in your closet. Seriously, you'll have to control yourself from wearing it every day.
BLACK STRAPPY SANDAL
Do these sandals look familiar? They should be, because they're worn by just about every celebrity on the red carpet. They go with denim just as well as they do with an Oscar-worthy gown.
LBD
Little black dresses is a no-brainer basic, so we'll just let this black double layered DOLCE & GABANNA dress do the talking.
EVENING CLUTCH
If you haven't already started attending the slew of weddings and events that comes with summer time , a chic clutch will become a go-to. No need to buy a new bag for every party like you did in your twenties– you'll want to have a reason to wear this everywhere , like this Louis Vuitton epi leather clutch in royal blue!
FLAT SANDALS WITH RUBBER ATHLETIC SOLE
We love a good running shoe for every day comfortable walking , but summer needs sandals ! So we'll just let this gold leather with running sole by GOLDEN GOOSE DELUXE BRAND that will go with everything from cropped slacks to an LBD do the talking .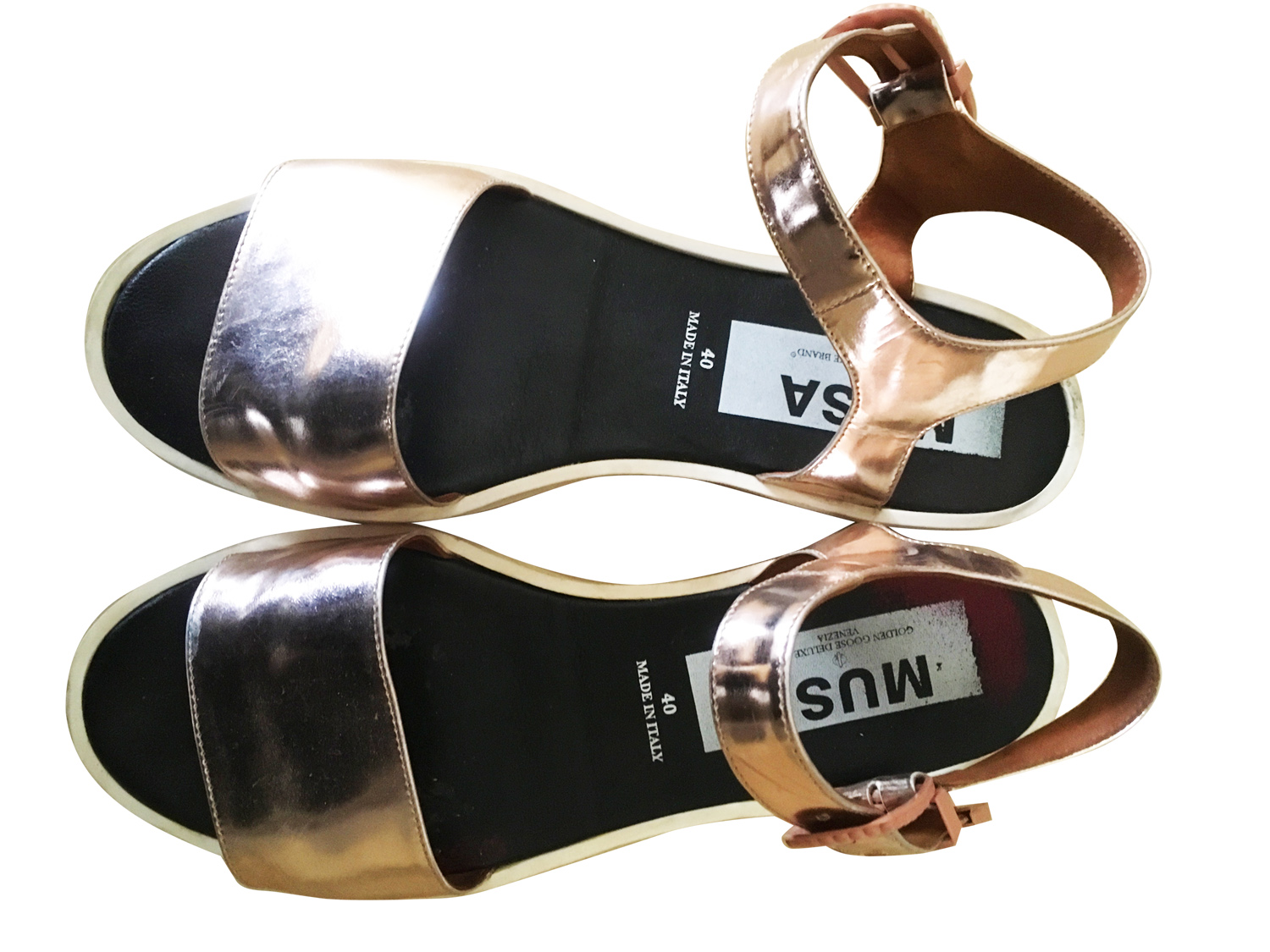 J CREW embellished stripped top Christian Louboutin lace high heel sandals Dolce & Gabbana black dress GOLDEN GOOSE DELUXE BRAND GOLD LEATHER SANDALS