It was during World War I – soldiers tired of fishing around their pockets to find the ubiquitous pocket watch started wearing it on a bracelet on their wrists.
Until then, a watch worn on a bracelet was considered strictly women's fashion. Initially ridiculed by the public as a silly trend – wrist watches soon became the norm as their practicality made pocket watches obsolete.
1. Watches Are Convenient
Phones don't keep you punctual. Watches do. A wrist watch is the most convenient way to tell the time and not your mobile. A quick glance towards your wrist is a much classier way to keep tabs on time during a date or a meeting. Not to mention how rude it would seem to your companions if you pulled out your phone during a conversation. And of course there are many occassions where it's advisable to leave the phone concealed – like the beach, a funeral, a wedding, theatrical show or watching movie in cinema.
Chanel first watch is available at MyGoodCloset
2. Watches Are Functional
Wrist watches were first used by men in the 19th century by the military to synchronize maneuvers during war. Since then, specialized watches have been used in the depths of the ocean by divers and high up in the sky by aviators. One of the big advantages of a watch – especially over a smartphone – is how long it can operate in the field. Many watches are made to either be self powered through motion or use a small amount of energy from a battery. Think years of maintenance free time telling…..compare that to a smart phone's 8 hours!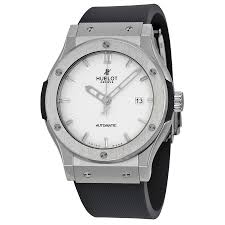 Hublot mens wrist watch is available for sale at MyGoodCloset.
3. Watches Provide Simplicity
The best watches don't use the latest technology. They are powered by ingenious mechanical clockwork technology that predates electricity. So when your cellphone runs out battery – you can trust the technology that keeps running on your wrist.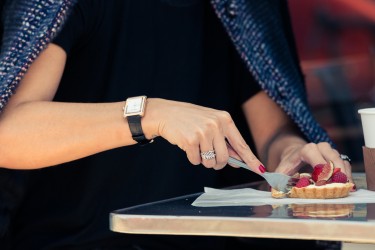 4. Watches Signal Style
Watches can attract more attention than any other item in your wardrobe. In addition to helping wearers stick to their schedules, wristwatches make it easier for them to display their sense of style. They are a form of self-expression – reflecting hint of danger, adventure and sports depending on the make of the watch.